Start your new healthy life today
Push the RESET button & book a wellbeing program at Atmanjai today, with huge savings on programs & accommodation!
Choose a Program Today!

A Gift from you to you
Congratulations, you want to repair your body from years of mistreatment, You have come to the right place!
Choose a Program Today!
-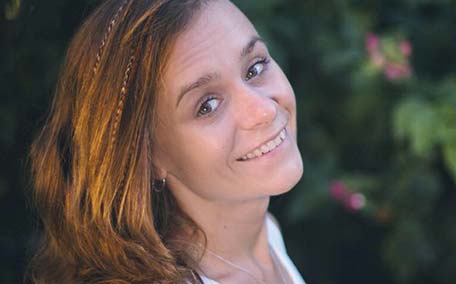 Anna
Anna or Anuttara is a passionate meditation and yoga teacher, somatic movement therapist, Reiki master, EFT therapist. Professional experience of teaching Hatha Yoga, Kundalini Yoga, Aerial Yoga, Breathwork and Meditations, Somatic Movement Therapy, EFT healing. Worked with various healing modalities, including tradition Reiki (Master Level), Crystal Reiki, Ayurvedic, Aromatherapy, Acupressure for emotional release, Tuning Fork Sound Therapy, EFT Therapy and Body Movement Therapy. Modern meditation techniques, vibrational sound healing and movement therapy. Specialized in meditation events, especially in ancient Mayan traditional Cacao Ceremony.
Creativity comes with experience and Hard work
Somatic Experience can help people who suffer from stress, anxiety, grief, depression, addiction, problems with relationships, and sexual function, as well as issues related to trauma and abuse. Our mind, body, spirit, and emotions are all related and connected to each other. As a result, the stress of past emotional and traumatic events affects the central nervous system and can cause changes in the body and even in body language, often resulting in altered facial expressions and posture as well as physical pain. Through developing awareness of the mind-body connection and using specific interventions, somatic therapy helps you to release the tension, anger, frustration and other emotions that remain in your body from these past negative experiences. The goal is to help free you from the stress and pain that is preventing you from fully engaging in your life.
This session combines deep breathing, emotional release trough body movement, acupressure, relaxation exercises, and meditation. For the end of session, you will feel deep relaxation and free yourself from old negative emotions what was stored for years.
Tuning Fork Sound Therapy and Crystal
Tuning Forks Therapy is based on the subtle energy principles and interventions involving the dimensions of the body, mind, and spirit. The vibration of sound has many effects on both the conscious and the unconscious levels invoking emotional responses. The power of sound can energize, uplift, and relax. Body Tuning is an effective way to align your inner rhythms and achieve optimal health and well-being.
Tuning forks are precise instruments that have the ability to change our inner tuning by creating a resonance throughout our mind, emotions, and body. They do this by creating a vortex of sound that leads us into still point, which is a moment where everything seems to stop and we can retune ourselves. Our nervous system, like the string of a musical instrument, vibrates to the sound of tuning forks
Depending on the need, the appropriate tuning fork is struck and then held by the base at skin-point on a specific charka, meridian, and/or acupuncture point. Additionally, a specific tone, or combination of tones, may be generated and used in a slow sweeping manner in the space around the person — tuning your aura to high vibration what will heal your body and soul.