Start your new healthy life today
Push the RESET button & book a wellbeing program at Atmanjai today, with huge savings on programs & accommodation!

A Gift from you to you
Congratulations, you want to repair your body from years of mistreatment, You have come to the right place!

A Quiet & Natural Setting
Atmanjai is set beachfront in Phuket's beautiful southern coast in a natural, peaceful & relaxing environment!
THE ATMANJAI SPA
The time you spend at Atmanjai is a gift from you to you. It is a marvelous opportunity for your mind & body to return to its gracious, creative & natural state of wellbeing.
We believe that true healing takes place in a body when it is relaxed, loved & happy. Our Loving Spirit Spa offers treatments that facilitate the physical & emotional cleansing of the body as well as soothing the mind, relaxing the body & warming the heart.
The Atmanjai Spa features a wide
variety of spa treatments to suit your needs.
Whether it be a relaxing deep tissue oil massage at the beach sala or a full body seaweed scrub and wrap, our highly trained spa and massage therapists will deliver you a fabulous experience. You can also enjoy our herbal steam sauna to soothe aching muscles. Download our latest Spa Menu for details:
Download Atmanjai Spa Menu
Why Atmanjai
Our detox and wellness programs help to restore your body, mind and spirit through cleansing and detoxing. Here are just some of the reasons to book a wellbeing retreat at Atmanjai
Choose a Program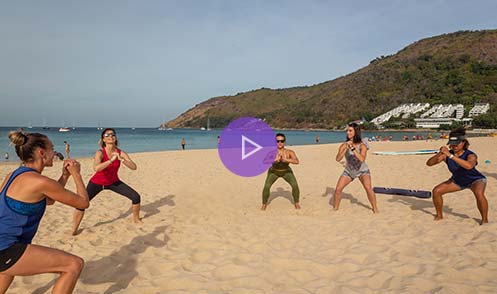 10,000+ people have visited Atmanjai since 2010... Take control of your health Today!