PROGRAMS FROM JUST ฿4,650 PER DAY!
Push the RESET button & book a wellbeing program at Atmanjai today, with huge savings on programs & accommodation!
CONTACT US

Over 10,000 Clients cannot be wrong
630+ Tripadvisor reviews with an average score of 4.5/5, 150+ Youtube video testimonials & 10,000+ happy clients...they can't all be wrong!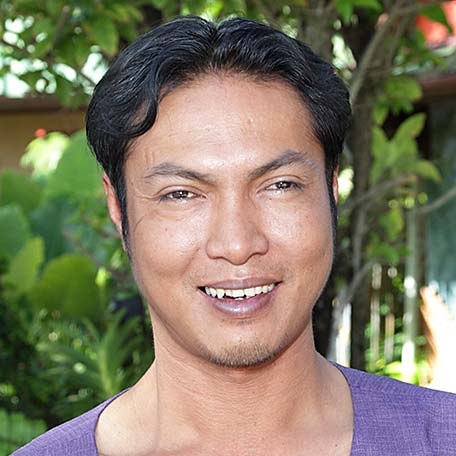 Auddy
Foot Reflexology
Reflexology, also known as zone therapy or acupressure, dates back to ancient China and Egypt, and is documented in ancient medical texts as far back as 5,000 BCE. Similar to acupuncture's benefits and methodology, reflexology uses pressure rather than needles to activate points and organs throughout the body to relieve pain, stimulate circulation, and bring balance to the bodily systems. Much like acupuncture, reflexology is not based on pure scientific fact, but rather a millennium of trial and error, patterns and an elaborate mapping of the energies of the body. The benefits of reflexology are found in;
improved energy and remove blockages
eased stress and anxiety
pain relief
circulation and internal organ stimulation
reduced blood pressure and congestion relief
"Auddy" is from Songkla, a Thai province near the Malaysian border. He studied foot reflexology from massage school in Bangkok and with an old Muslim man who has been known for helping his patients with acute injures and chronic pain. He is happy when his clients told him that the pain goes away or they can move their body better.