PROGRAMS FROM JUST ฿4,650 PER DAY!
Push the RESET button & book a wellbeing program at Atmanjai today, with huge savings on programs & accommodation!
CONTACT US

Over 10,000 Clients cannot be wrong
630+ Tripadvisor reviews with an average score of 4.5/5, 150+ Youtube video testimonials & 10,000+ happy clients...they can't all be wrong!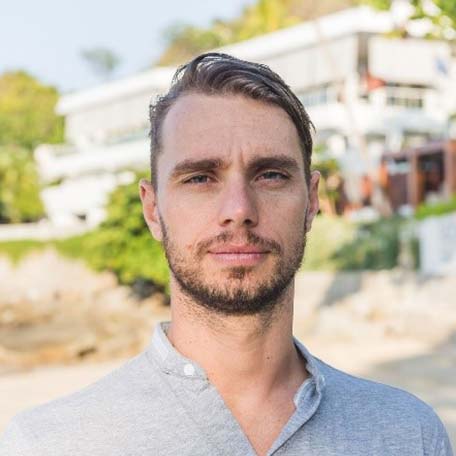 Clay Moffat
NAP Enhancement Sessions™
Have you ever suffered from stress or anxiety?
Do you have any trauma, negative emotions, fears or pains?
Are you ever dealing with self-sabotage or destructive behaviours like smoking, drinking or emotional eating, trying to ease the stress and pain?
By now you may have noticed you are not alone. Millions of people all over the world experience similar feeling so it's nothing to be ashamed of. You see, our mind is like a garden. The seeds of wellbeing are already deeply implanted within you but often they get over-grown by harmful weeds from the hustle and bustle of life. Now, you could helplessly try to take out all these weeds by yourself in fact, you probably have tried already and noticed that it's actually a lot harder than you thought to do alone…
Fortunately, more and more people just like you are discovering a way to quickly and easily change their emotional and physical state permanently, by ridding their mind of harmful weeds through NAP or Neuro-Autonomic Plasticity enhancement sessions. These NAP sessions (combining hypnosis, NLP, EFT, CBT & energetic) are designed to quickly and easily release trauma, stress, anxiety and more by re-establishing connection and flow between your body, mind and emotions.
After a NAP enhancement session, you will feel just like awakening from the greatest nap… Imagine: The garden of your mind will be bright and clear after you have successfully released negative emotions, traumas, fears and pains, physically, mentally and emotionally. Through this transformational process, you will notice that you feel free, relaxed, at peace, centred and energized internally. To make sure you can benefit from these NAP enhancement sessions, I offer a quick consultation, free of charge, to make sure we are a good fit for each other.