PROGRAMS FROM JUST ฿4,650 PER DAY!
Push the RESET button & book a wellbeing program at Atmanjai today, with huge savings on programs & accommodation!
CONTACT US

Over 10,000 Clients cannot be wrong
630+ Tripadvisor reviews with an average score of 4.5/5, 150+ Youtube video testimonials & 10,000+ happy clients...they can't all be wrong!
-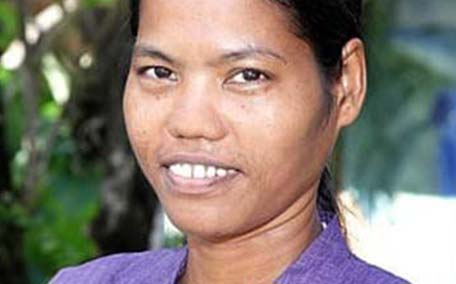 Srisamorn (Morn) Choosuahang
Tok Sen and Gua Sha
Morn is taught and qualified in many different techniques and methods of healing, what is unique is her ability to find where your body is holding tension, blockages or injury, the pathways, and then to apply her healing hands.
Tok Sen
Tok Sen is an ancient northern Thai practice that involves the use of a special wooden hammer to relax muscular tension and clear blocked energy. The mechanical and sound vibrations work deeply through the fascia and muscles. Tok Sen therapy helps with clearing physical aches and pains, strains, tears, energy blockages, nerve problems and poor circulation.
Gua Sha
Gua Sha means "to scrape away fever" and is sometimes referred to as 'spooning' or 'coining' in English or 'tribo effleurage' in French. The process of Gua Sha involves palpation and coetaneous stimulation with a piece of jade following the pathways of the acupuncture meridians. Gua Sha stimulates the immune system, detoxifies and promotes circulation, regulating organs, removes blockages and pain, revitalizes and regenerates. It is known to diminish stress, fatigue, burn-out, improve chronic disorder, rebalance emotions and promote clarity of mind. Past clients have reported relief from joint and back pain, neck and shoulder pain, RSI, Fibromyalgia, sciatica and other nerve pain, migraine, PMS, osteoporosis and rheumatism.
Note: Your skin may take a bruised appearance where they are blockages. The red spots appear IN, not On, the skin. The skin is not damaged and the spots will fully disappear within 3 to 7 days.