PROGRAMS FROM JUST ฿4,650 PER DAY!
Push the RESET button & book a wellbeing program at Atmanjai today, with huge savings on programs & accommodation!
CONTACT US

Over 10,000 Clients cannot be wrong
630+ Tripadvisor reviews with an average score of 4.5/5, 150+ Youtube video testimonials & 10,000+ happy clients...they can't all be wrong!
-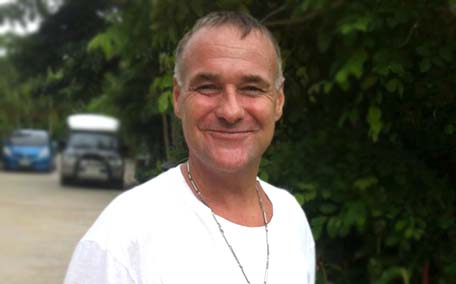 Simon Sutherland
Simon has been working with Reiki professionally for over 6 years and is certified to teach. His journey of learning Reiki started after his major motorbike accident. He is able to heal himself and wants to share his healing for others.
Reiki Energy Healing Session
Reiki, meaning Universal energy. The focus of this session is to reduce if not eliminate your resistance to heal. Your body knows exactly what to do, we are the world's largest chemical factory inside. The same invisible force that runs the show like breathing, distributing fresh oxygen, sending white blood cells to fight infection, bones healing after fracture, this invisible force knows exactly where to go, what action is needed to achieve optimum health. All we have to do is allow it to happen. Due to our thinking we ourselves reinforce the suffering, the symptom, the heartache, the pain which prolongs the suffering and or increase the suffering until we are forced to take action. Once Reiki has been received the reduction in resistance, the relaxed light feeling will ALLOW the body to do exactly what it needs to do in that moment.
Chakra Balancing
This specific session is designed for someone who is already running at high vibration. You have made life changing decision. You are discovering the new real you and let go of the old one. In this session, we explore your chakras, we explore any blockages I can see and any which you feel. We talk about your life and where there is physical blockage. The chakras will be cleansed, re aligned and re–energized. Your inner guidance will be allowed to give your clarity over your next best action and clear insight to your life journey.