PROGRAMS FROM JUST ฿4,650 PER DAY!
Push the RESET button & book a wellbeing program at Atmanjai today, with huge savings on programs & accommodation!
CONTACT US

Over 10,000 Clients cannot be wrong
630+ Tripadvisor reviews with an average score of 4.5/5, 150+ Youtube video testimonials & 10,000+ happy clients...they can't all be wrong!
-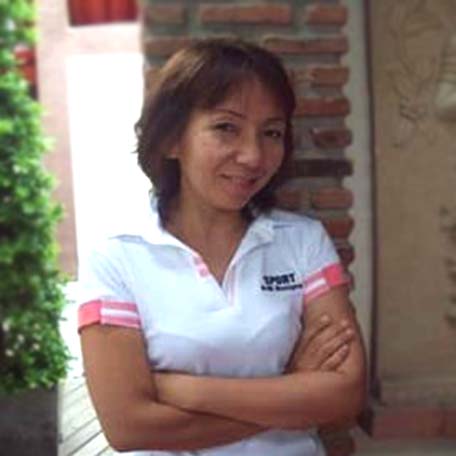 Timmy
Chi Nei Tsang
Chinese abdomonal& genital re-alignment to energise organs
* Have you ever experienced symptoms of sluggish liver, kidneys, or gallbladder?
* Do you worry that your sexual energy is not as potent as it used to be?
* Ever had a "knot in your stomach", or experienced stress, Anger, anxiety or depression?
Taoist sages on ancient China observe that human often developes energy blockages in their internal organs, resulting in knots and tangles in their abdomens. These obstructions occur at the center of the body's vital functions and constrict the flow of Chi (energy), our life force. Chi Nei Tsang & Karsai Nei Tsang assist in clearing toxins, bad emotions and excessive heat or heat deficiencies that cause organs to malfunction.
Khun Tim is a highly experienced Chi Nei Tsang and Karsai Nei Tsang practitioner. She is in high demand for her skilful and powerful treatments. Timmy has worked in Detox Centers throughout Thailand, supporting clients with practical bodywork that enables them to align physically and energetically.
Note: This bodywork can involve attention to sexual organs, while this is purely therapeutic. Please advise in advance if you have any concerns or questions.